What Determines the Length of the Daily 5 Rounds?
---
Join Our Community
Access this resource now. Get up to three resources every month for free.
Choose from thousands of articles, lessons, guides, videos, and printables.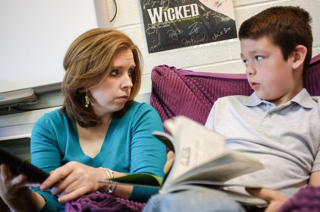 When developing The Daily 5, our goal was to have time to meet the needs of our individual students. We knew that working with children in a one-on-one setting was better than small group and whole group instruction and was the most effective way to achieving this goal. Therefore, if we meet with a small group, we keep the time of the meeting short, to reflect the most current brain research - no more than 10 minutes in length. Once the small group is done, we look up to assess the stamina level of the rest of the class. Can they continue working as I move to confer with an individual?
After each individual conference, we consider the stamina of the group, always asking ourselves this question, "Can my students sustain enough stamina to allow me to confer with another student?" With that question as our guide, we confer with as many students each round of Daily 5 as our students have stamina, allowing the student's stamina to dictate the length of each round.