Use Prior Knowledge and Context to Predict and Confirm Meaning—Assessment
---
Join Our Community
Access this resource now. Get up to three resources every month for free.
Choose from thousands of articles, lessons, guides, videos, and printables.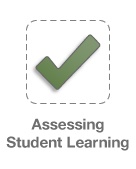 Context clues are the words, phrases, and sentences surrounding an unfamiliar word that give clues or hints about its meaning. Students learn to use context clues to determine the meaning of words, but not all words can be figured out in this way. At times readers must piece together the meaning with the hints that are given, use the information they already have, and infer the meaning of the word.
The following guide will help teachers assess student performance of the strategy.