Unconventional Seating Options-Comfort for All
---
Join Our Community
Access this resource now. Get up to three resources every month for free.
Choose from thousands of articles, lessons, guides, videos, and printables.
Designing comfortable, functional working spaces for children isn't hard or expensive.  One trick we've learned, whether designing for older students or our youngest, is to completely remove the adjustable legs of standard classroom tables.  We've learned that when students are comfortable, their stamina really increases! 
Just look at how comfortable and engaged these first graders are in their Daily 5 activities.  When their sixth-grade buddies come for a visit, they are just as comfortable at these low tables.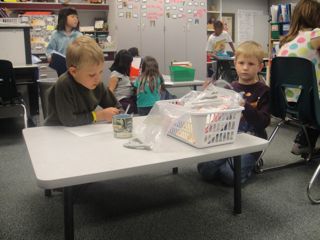 Here is a close up of the short square table.The adjustable legs have been completely removed. A clear disc protects the carpet from the metal leg.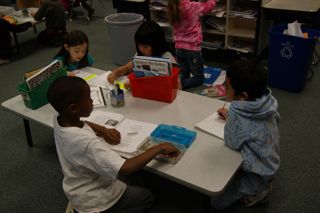 A group of students engaged in Daily 5 activities.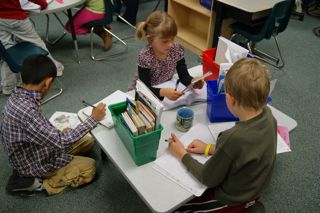 These three students share the same square table, low enough that they can hunker down and get to work.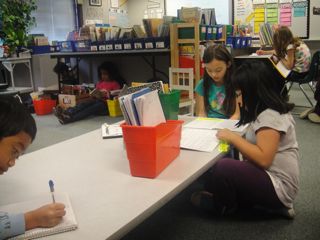 These three students are all sitting in a way that is comfortable for them; one on her knees, one on her bottom, and the other leaning on his knees.
*Management tip: Write the location of where you store the legs on a piece of masking tape and place the tape on the underside of the table.  That way, should you have to restore the table to it's original height for some reason, you'll know where you stored them.