Allison Behne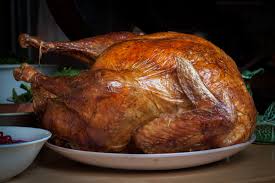 Leftovers. The day after Thanksgiving is one day of the year when the word leftovers is commonplace in many homes in America. The holiday brings families together, and while giving thanks for our many life blessings, large meals are shared. There is a lot of good food we don't want to go to waste, so many of us save what we can to bring back out for a second and even third helping later on. It really is a perfect scenario: the days after Thanksgiving include football, shopping, family time, and no work—and with leftovers, the meals are already prepared. Families get to once again enjoy the delicious tastes of the holiday but without the work.
The idea of enjoying a second helping can be transferred to our teaching lives as well.
Reread a good professional development book or article. It can be enjoyable and provide new insights, helping to refine your practice.
Refresh a memorable lesson from the past so it matches current students' needs. Doing so can be a time saver and a great way to build on past success.
Revisit a read-aloud your class found engaging and use that text as a gateway to strategy instruction for whole-group, small-group, or individual conferring sessions.
Whether it is through collaboration and the sharing of ideas with colleagues or revisiting your own previous work, teaching leftovers shouldn't go to waste either.
This week, we are going to get you started by providing a helping of resources that are just as good the second time. So, go fix a plate of leftovers, put your feet up, and dive in for a second helping of PD from The Daily CAFE.  
News from The Daily CAFE
---

CAFE Connections . . . 
Do Students Practice the Strategy Immediately Following A Focus Lesson?
This is a common wonder. Find out how students opt in and out of practice based on their immediate needs.
 

Conferring Corner . . .
Deciding Whom to Confer with Next*
We look at a few things to determine who to confer with next, ensuring that every child gets the level of instruction and support they need.

Daily 5 . . . 
If the Book Fits, Read It!*
This presentation on good-fit books could be shared with students and their families.
Focus on Health . . .
Positive Thoughts and Peaceful Emotions
Carol shares how these two things go hand-in-hand.   
Professional Development
Opportunities to learn more abound! Whether you want to collaborate with us in-person or prefer pd in your pjs, we have the instruction for you.

Online Workshops Online Seminars Graduate Courses