Join Our Community
Access this resource now. Get up to three resources every month for free.
Choose from thousands of articles, lessons, guides, videos, and printables.
Along with assessments and a last-minute crunch to get it all in, the end of the year brings about planning for next year. What will be the building focus? When and how will staff be trained? How can we best prepare for a new school year? If you are looking for suggestions on how to best implement Daily 5 and CAFE on a school-wide basis, you might find this article helpful.
Part 1—Gaining Excitement
Are you looking for ideas to bring your colleagues on board with Daily 5 and CAFE? Do you want to share your success with others? Peer recommendations along with collaboration are two great ways to build excitement. Here are some ideas to help get you started.
Have colleagues sign up for the free Tip of the Week.
Observe Daily 5 in action by visiting successful Daily 5 classrooms or viewing videos on the website.
Start a book club with interested staff members. A book study guide for both the Daily 5 and CAFE are available. Check out Daily 5 Book Study or CAFE Book Study.
Provide opportunities for current users to give testimonials about why they love it. Be sure this is not to train, but to give the facts about why and how it has affected their teaching and student learning. Hearing another teacher's excitement and passion can be very contagious.
Share the research. If you have used it in your classroom, share the result. If not, The Daily CAFE website has research to support both Daily 5 and CAFE.
Volunteer to pilot the Daily 5 and CAFE and share your data with others. The data will speak for itself.
Once you've gotten colleagues excited, you'll want to plan your purchase orders for next year. What supplies are necessary? Part Two of this series is: Budgeting for Daily 5 and Part Three is outlines the many small things you can do at the end of the year that make starting Daily 5 and CAFE a breeze.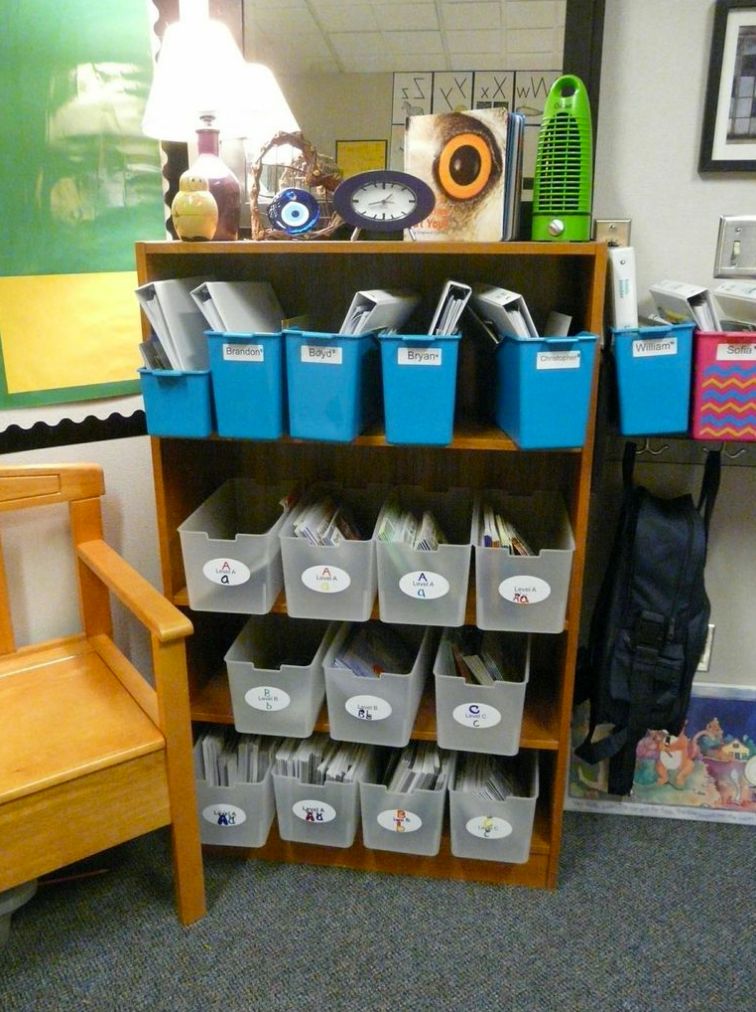 Next, we look at how to prepare with a budget of a hundred dollars, more than a hundred, or even no money at all.
Part 2—Budgeting for Daily 5
No Budget
Book Boxes—Use cereal boxes, cut in half, or gallon-size Ziploc freezer bags.
Books—Send home a letter asking for book donations. Frequent the school and public libraries.
Check Marks—Cut check marks out of construction paper and laminate them or use paint stir sticks from a local paint store.
Word Work Materials—Collect any small items that children can manipulate into letters and words (buttons, shells, dried beans); homemade playdough; colored markers; die-cut letters that children can put under paper to color over (shading); dry erase board/chalkboard (if you don't have individual boards, let them use the main classroom board); mud or paint in a baggie that children can draw words into.
Reader's Response Notebook—Students can use their personal school supplies.
Chart Paper—If you do not have chart paper, use bulletin board paper or wrapping paper.
$100 Budget (estimating for a class of 25) Same as above with these exceptions:
Book Boxes—Plastic totes from Dollar Tree ($25.00)
Check Marks—Plastic check marks ($35.00)
Word Work Materials—Play dough, markers, Scrabble tiles, dry erase boards (plastic plates can work as well), colored markers, Magnadoodles ($35.00)
Chart paper—Purchase at your local office supply store ($5.00)
Additional Ideas
Book boxes, bins, and tubs from Really Good Stuff
Items like pillows and chairs that create comfy reading places
Table lamps
Chimes
Books
Now that you have built excitement and planned your budget, you will want to leave your room ready to start the year right. Part three of this series offers suggestions for leaving your classroom in perfect order to start the next school year hassle-free.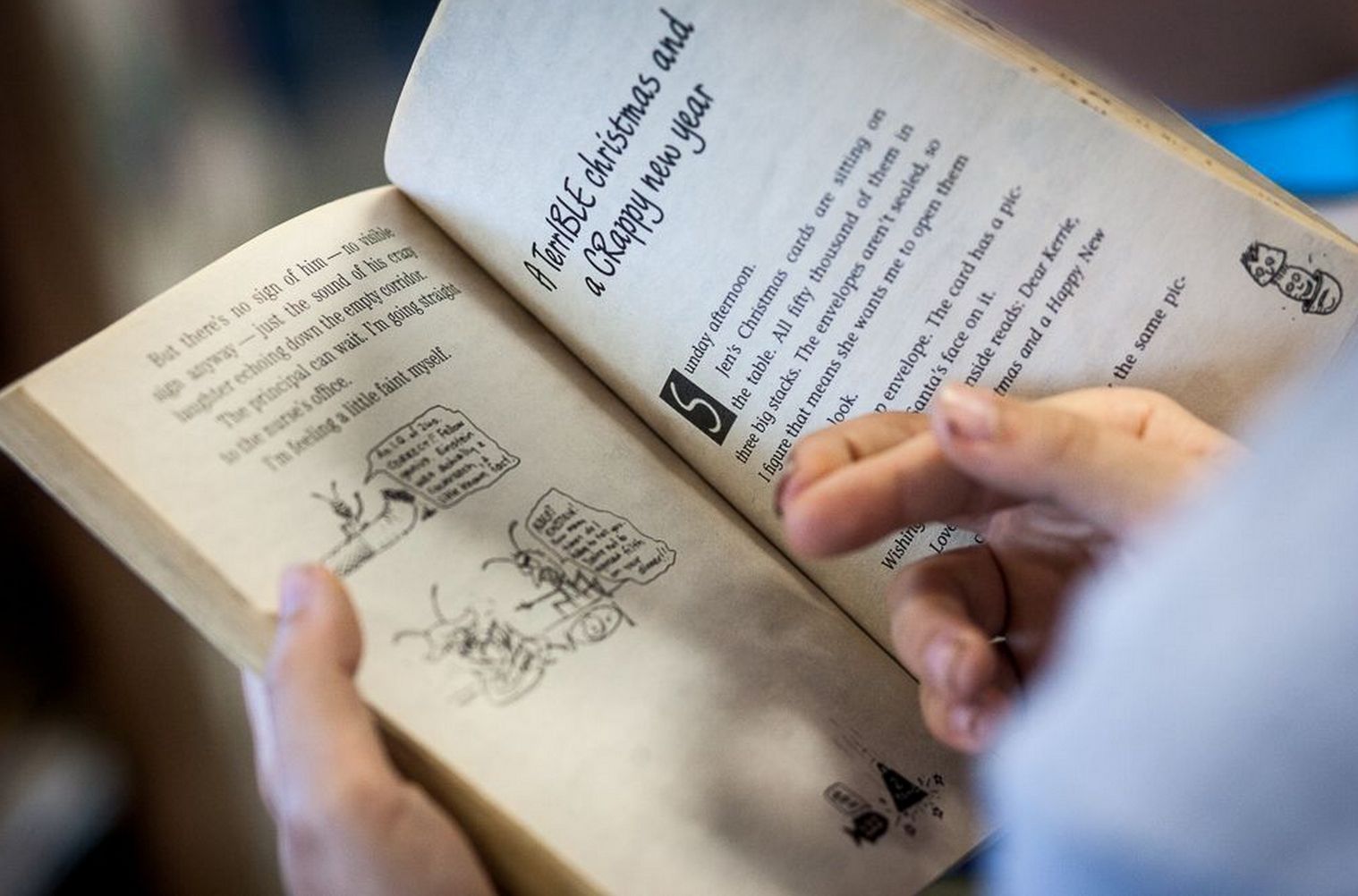 Lastly, we look at the classroom and what you can do as you leave this year to prepare for next year.
Part 3—Leaving Your Classroom Ready for Fall
The end of a school year can be bittersweet. All of the hard work put into the current school year comes to a close as classrooms are cleaned out and left vacant for the few short months of summer. What can you do as you leave this year that will make your return in August that much easier? Here are a few suggestions.
Books/Library
Take the time to sort through your books, repair the "overused" books that still have a chance for life, and organize your classroom library so it is ready for the fall. Often there are students who enjoy the opportunity to come back and help their former teacher for an afternoon; you may wish to look into this.
Walls
Take down all of your old anchor charts, CAFE strategies, and word-wall words. Remember, everything that goes up on the wall must be attached to student learning. Next year's students will not benefit from your current work, but instead need to be an active part of creating new anchor charts, strategy cards, and word-wall words. You may wish to cover any bulletin boards with solid-colored paper and borders, creating an empty slate for next year.
Book Baskets
Repair or replace any book baskets that need attention. Reflect on what did and did not work during the past year. Can you reuse the same book bags or boxes, or do you need a new way to house your classroom library and self-selected student books?
CAFE Board
As hard as it is to break apart your beautiful CAFE board, it must be done. Take a picture if you want the memory, but remember each class needs to start fresh and attach their learning to each strategy as it is introduced or reviewed. Remove your strategy cards, and prepare your empty CAFE board for August.
Pillows/Chairs
Clean any current "comfy" spaces you may have. Repair any tears or tatters that need attention, and toss out any that can't be salvaged. Take note of your current inventory and what you may want to be on the lookout for during the summer. Do you have chairs, pillows, lights, and so on? What do you want to look for? Making note of this before you leave your room for the summer will be helpful as you see great summer sales during your time away.
Conferring Notebook
If you use a paper Pensieve, now is a good time to clean out your old forms and prepare it for next year. If you plan to shop for a new notebook over the summer, it will be helpful if you copy your necessary forms, hole-punch them, and place them in a file folder ready to go. If you plan to use the same notebook you can clean it out and fill it with new forms for fall. You may wish to try the electronic Pensieve next year. If so, the summer is a great time to begin your membership, become comfortable with all of the features, and get your Pensieve ready for fall!
And Remember
Take home your Daily 5 and CAFE books, along with any other PD books you may wish to dive into over the summer. It is always beneficial to do a quick review in the summer months before being greeted by all of the bright and smiling faces in the fall. After all, they deserve our best, and when we are prepared, we have the energy to give it to them.