Math Materials and 3 Ways to Organize Them
---
Join Our Community
Access this resource now. Get up to three resources every month for free.
Choose from thousands of articles, lessons, guides, videos, and printables.
To implement Math Daily 3 you will need the following items:
Math Daily 3 bulletin board
Notebooks or journals
Games and activities to go with your curriculum/Common Core Standards
Math tools/manipulatives
The tools/manipulatives required for Math Daily 3 will differ depending on the concepts you cover during the year. Some possible tools for student use are Unifix cubes, game pieces, dice, number or playing cards, whiteboards, dry-erase markers, clocks, money, beans/counters, dominos, and rulers. You may wish to start the year with only what is needed, gradually adding more as you introduce new concepts, or you can include them all from day one. That choice is up to you and what works best in your classroom.
The organizational method of these math tools varies depending on your individual style. Teachers often feel passionate about their preferred tools and their method of organizing them. What matters most is that the teacher can manage the organizational method and teach students to do so as well.
We have found three primary ways of organizing math tools to be successful:
Math Tool Kit—Create a math "tool kit" for each child. This may be a zip-lock bag or a small plastic tub with a number on it. Each child is assigned a specific number and uses that tool kit each day. The tool kit contains all the components needed for participation in Math by Myself and Math with Someone. When creating math tool kits, you may even wish to put the corresponding bag number on each item to avoid losing them later on.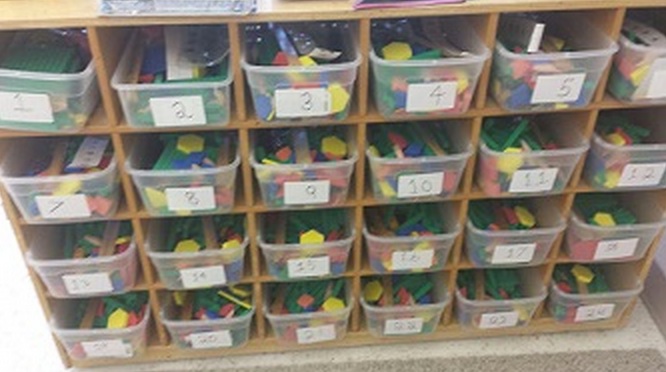 Community Containers—Place needed materials in easily accessible, labeled containers. Children gather items according to their particular needs for each round of Daily 3 Math. When finished, children return each tool to the proper container.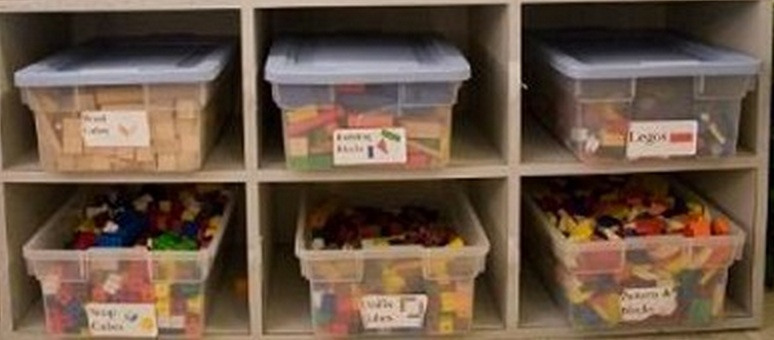 Quick Grab Game Counters and Markers—Many of the math games require children to get a game board along with counters or markers or dice. To make the gathering of these materials easier, we use this set of small drawers, found at a hardware store, and place a variety of counters or dice in each drawer. Students get their game board then take a drawer with them to their work spot. Quick and easy!