Math Games Are More Than Fun
---
Join Our Community
Access this resource now. Get up to three resources every month for free.
Choose from thousands of articles, lessons, guides, videos, and printables.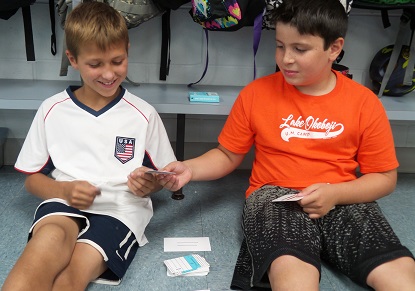 When someone asks, "Do you want to play a game?" they are usually ready for some fun. Whether mental, physical, or even mindless, games are typically played for enjoyment.  
In a classroom using Math Daily 3, games and activities go beyond fun because they are a vital part of student practice and learning. Once stamina and behaviors of independence are built in the Math Daily 3 structure, students participate in self-selected games and activities during their independent work time. They choose from the Math Daily 3 Board, which contains activities that cover concepts taught during the year. This independent and partnered practice allows students to explore ideas and continue to develop their understanding.
Although the math board contains only games that are effective and meet the goals of instruction, it is still important that teachers clearly communicate the purpose of each math activity, so children can successfully select just-right games. For example, when introducing Number Roll and Write to primary students, a teacher should explain that this game works on identifying and writing numbers 1–6 (or 7–12). Helping children understand the purpose guides them to make choices that are a good fit for them.  
Clearly communicating the purpose of math activities helps students understand that although the activities may be fun, their purpose is to review math skills and build fluency, which in turn makes us better at math.