Allison Behne
August 29, 2008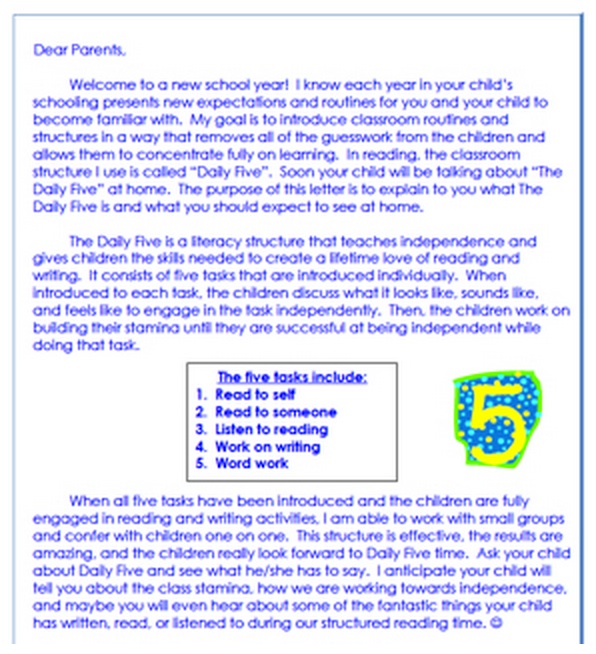 Beginning each school year is such an exciting time, in particular when we go back to school with new learning that we believe will enhance our children's time in the classroom. Often times, changes in the structure of a classroom, the environment or even a curricular shift, can be difficult for parents. We are one of the few professions in which everyone has had experience-they all went to school. At times this can prove to be as challenging as it is rewarding, in particular when the classroom looks and runs differently from then that of their childhood.
When making the shift to Daily 5™, we have found the transition for parents to be a bit easier if we start with a short letter explaining the structure of the day.
This week, we are providing sample copy of a beginning of the year letter introducing The Daily 5. We left it as a Word Document so you can feel free to use parts or all of it.
Professional Development
Opportunities to learn more abound! Whether you want to collaborate with us in-person or prefer pd in your pjs, we have the instruction for you.

Live Workshops Online Seminars Graduate Courses