How Long Does It Take to Build the Habits of Daily 5?
---
Join Our Community
Access this resource now. Get up to three resources every month for free.
Choose from thousands of articles, lessons, guides, videos, and printables.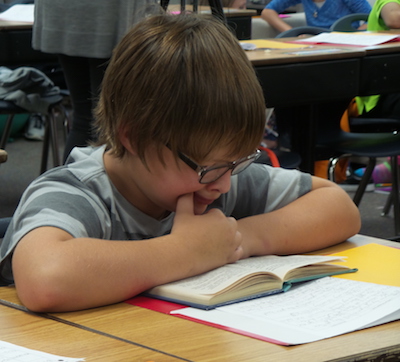 Students and teachers begin the year with a sense of urgency and motivation to build stamina and get all five of the Daily 5 tasks up and going. Building stamina and creating a new habit takes time. In fact most of us believe it takes 20–30 days to create a new habit, just about the amount of time that we allot to launching Daily 5.
In reality it may take much longer than that. Phillippa Lally, a health psychology researcher, endeavored to find out just how long it takes to form a new habit, and published her research in the European Journal of Social Psychology. 
Phillippa and her team found that it takes anywhere from 18 to 254 days for people to form a new habit. No wonder the launching of Daily 5 works so well with some of our students; they are forming that new habit.  
When we think students have internalized the habits of Read to Self, or any of the Daily 5, we tend to stop asking them to intentionally practice the behaviors, and we move on, expecting them to be successful. However, there will often be students who need more time to build their muscle memory and stamina to be highly independent. 
What are the implications for us? We want to be careful not to move on too soon. With this research in mind, we can give ourselves permission throughout the year to revisit and reteach those I-chart behaviors. Watch your students' behaviors. If their stamina and their attention to their behaviors wane, that is your cue that they need more practice. 
Understanding right from the start that the habits of learning these behaviors will take time will make it easier for us to manage our expectations and commit to the small steps that students need to take to meet their goal of becoming independent, lifelong readers and writers.