Five Refinements to the Coaching Toward a Target Protocol
---
Join Our Community
Access this resource now. Get up to three resources every month for free.
Choose from thousands of articles, lessons, guides, videos, and printables.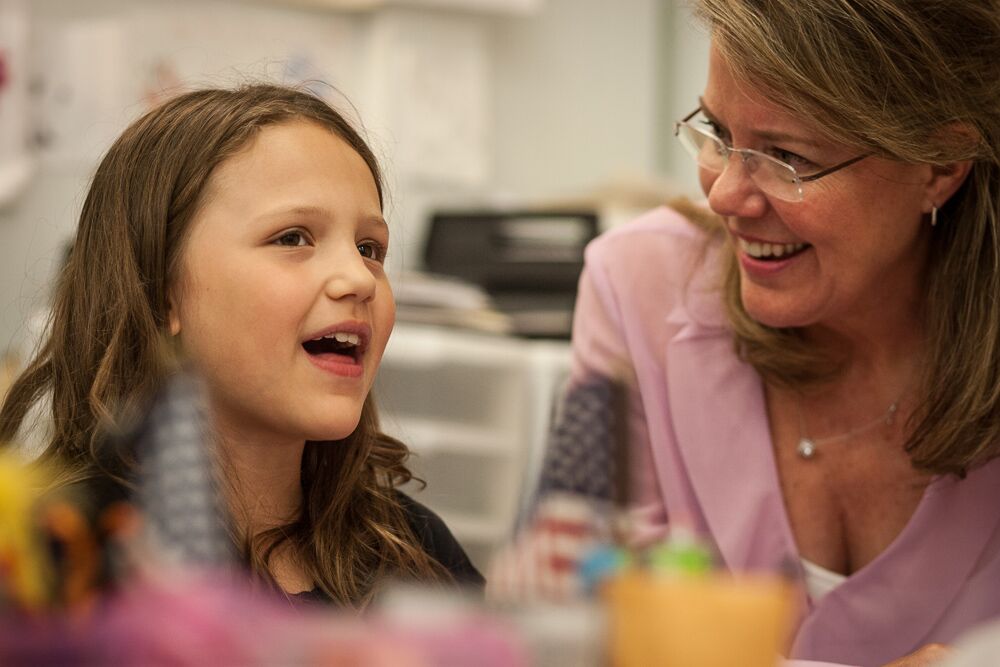 At our workshop in New Brunswick, New Jersey, a teacher told me that the refinements made to Daily 5 make a lot of sense and that launching Daily 5 is much easier. We are thrilled to hear that and to know that many of you share her observations.
We continue to analyze and refine the work we do with students. Some of the refinements sound simple, such as "We don't do all five Daily 5 tasks each day." It is an obvious solution to addressing the limited time we all have for literacy and how we differentiate the tasks for each student, depending on their needs.
Like Daily 5, CAFE is not without refinements. In the instructional protocol Coaching Toward a Target, a framework for conducting focused instruction in one-on-one conferences and small-group sessions, we have added five statements for the teacher to consider. The new statements are in bold so you can identify them quickly. They may look simple; they are. What is significant is how the refinements will benefit our students.
Open the Coaching Toward a Target Protocol and follow along as we explain our thinking behind these additions and refinements.
---
Refinement 1
Step 3
Observe and show
"How are you progressing with learning and using the strategy?"
Students have reasonably accurate understandings of their achievement and chances of success (Hattie, 2009). Bringing students in and keeping them in the conversation improves their engagement, and the knowledge they share positively affects our ability to guide next steps.
Refinement 2
Step 3
"How do you know? Show me."
Opening the dialogue with "How do you know?" and "Show me" puts the learning ownership on the student. We used to just observe and try to see if the students were using the strategies, often missing whether they were able to use the strategies and understand their use. Now we ask them.
Refinement 3
Step 4
Restate the goal/strategy, and why and how it will help them become a better reader.
Clearly articulating the specific learning and then anchoring it to each student specifically by telling them why and how it will help them increases their ability to be successful with applying and learning what is taught.
Refinement 4
Step 4
"When you are able to do _______, you will know you have learned the strategy and are using it in your reading."
This statement shows students a clear picture of how they will know they are understanding and using the strategy. For examples and guidance to explain the success of each strategy, refer to the Ready Reference Guide, bookmark, and/or assessment for each strategy.
Refinement 5
Provide guidance on how to improve the strategy use by . . .
"Provide guidance" is a more explicit and active way of saying "teach and/or reinforce." Based on what you see your students doing, guide them, coach them, and teach them what to do next to improve as a reader.
The additions to the instructional protocol Coaching Toward a Target came about through research and working with students. These seven steps and additions are suggestions and reminders for our conference time. Keep in mind that this is a guide, not something to strictly adhere to. It all depends on the students in front of you, what they are learning, and what they need.
We'll be sure to keep you posted about future refinements!
References:
Fisher, D., Frey, N., & Hattie, J. (2016). Visible Learning for Literacy: Implementing the Practices That Work Best to Accelerate Student Learning. Thousand Oaks, CA: Corwin.
Hattie, J. (2009). Visible Learning: A Synthesis of Over 800 Meta-Analyses Relating to Achievement. New York: Routledge.
Reid, R., Lineman, T., & Hagman, J. (2013). Strategy Instruction for Students with Learning Disabilities. New York: Guilford Press.