Does the CAFE Menu Include Behaviors?
---
Join Our Community
Access this resource now. Get up to three resources every month for free.
Choose from thousands of articles, lessons, guides, videos, and printables.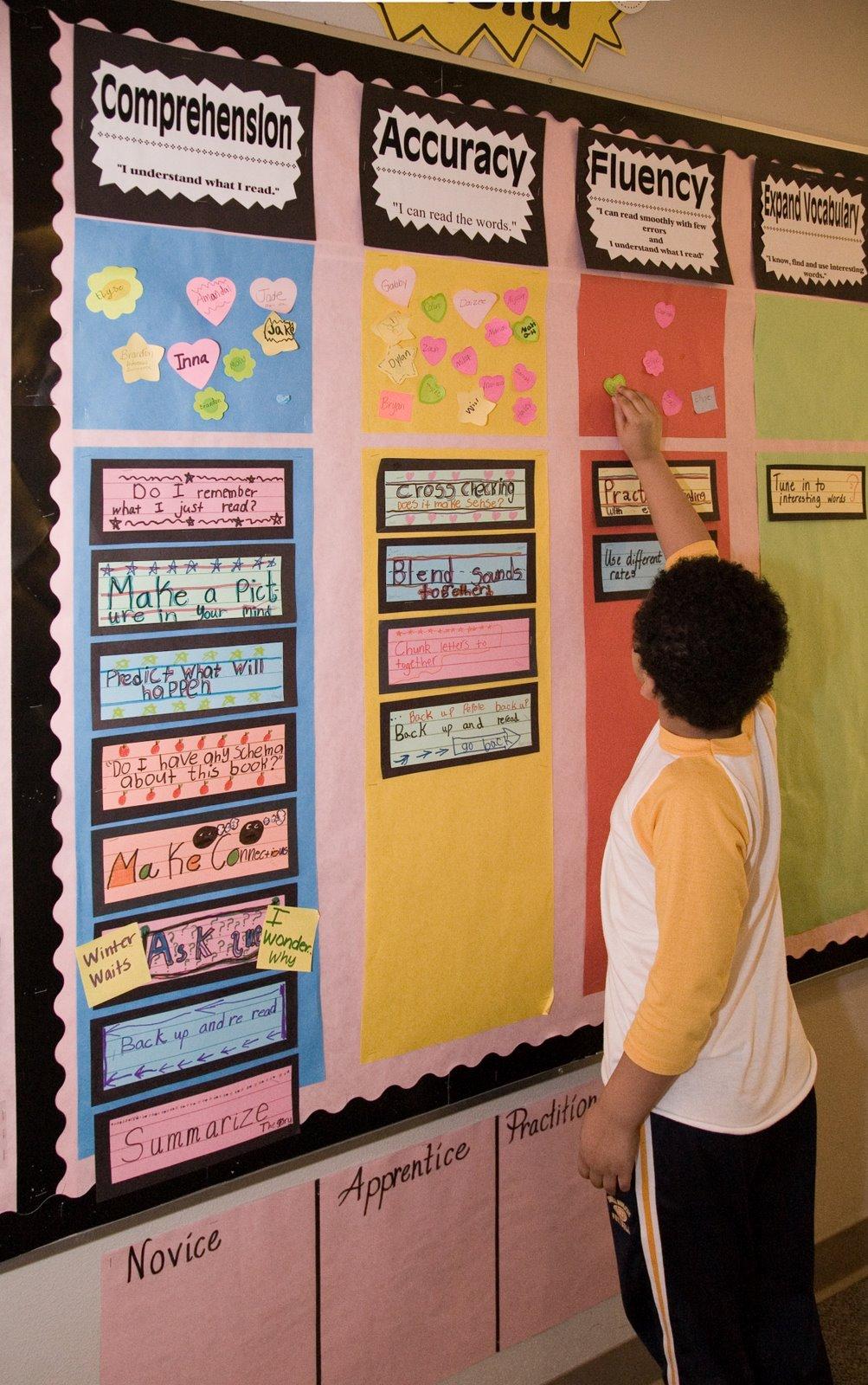 We talk about behaviors extensively as we create I-charts during the launch of Daily 5. If and when behavior expectations need to be revisited, we review the I-charts we created as a class. Though behaviors are critical to Daily 5 success, the CAFE Menu is composed solely of reading strategies that will help our students achieve their reading goals.
From time to time, we see behaviors listed across the bottom of the classroom CAFE Menu. This can be a valuable visual reminder; however, we would not have students publicly declare a behavior goal by putting their name under one of those behavior expectations.
Since behavior goals are very personal, we save them for our individual conferences. If a student has a behavior goal in addition to a reading goal, both goals are written on their conferring sheet and highlighted on the individual CAFE Menu in their section of the Conferring Notebook (you will see Behaviors that Support Reading at the bottom of the print version). When using the ConferringNotebook.com, we click on the Behavior tab and choose from the drop-down menu or click the Custom tab and add our own.