Join Our Community
Access this resource now. Get up to three resources every month for free.
Choose from thousands of articles, lessons, guides, videos, and printables.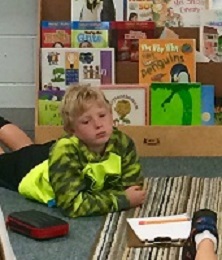 Teachers often wonder if the five Daily 5 tasks can truly engage students each and every day, year after year. "Won't they get bored?" The answer to this is no, and here is why:
Choice—Choice is a vital component of the Daily 5 structure. Students have choice over which task they do and when they do it, what they are reading, what they write about, where they sit, and who they partner with during Read to Someone. Choice is motivating and empowering, and reduces the possibility of boredom.

Stamina—Through the 10 Steps to Teaching and Learning Independence, students' muscle memories are trained and they have stamina to read and write for extended periods of time. If this is a struggle, it may be time to revisit I-charts and rebuild stamina.

Authenticity—Daily 5 engages students in authentic reading and writing tasks and is not built around ever-changing materials and reading games and gimmicks. It allows students to actually focus on application of reading and writing strategies to enhance comprehension and written expression. These tasks are never "finished," because there is always another book to read or another story to write.

Differentiation—Students in a Daily 5 classroom are reading good-fit books and practicing strategies matched to their needs. When teaching is explicit, intentional, and meets individual needs, learners can focus for extended periods of time.

Brain Research—Students' independent work time is sandwiched between focus lessons, providing them with age-appropriate brain and body breaks, allowing for an optimal learning experience.
If you notice a decline in student focus or believe boredom is taking over in your classroom, reflect on the above components. Bust the boredom by staying true to the foundations of Daily 5. You will create a classroom of engaged, independent readers and writers.