Full-Moon Madness Strategy
---
Join Our Community
Access this resource now. Get up to three resources every month for free.
Choose from thousands of articles, lessons, guides, videos, and printables.
It was one of those full-moon days that make me doubt myself as a teacher. Have you had those? Despite the gentle reminders, stern reminders, raised-voice reminders, and turn-the-lights-off reminders, my students didn't seem able to listen to instruction or each other without interrupting. The constant blurting of the chatty ones frustrated the respectful ones, and I was frustrated by the loss of instructional time.
I called Gail on my way home, and when she asked, "How was the day?" it all came pouring out. We brainstormed solutions and possible strategies. When she suggested giving the kids three tokens each and collecting one each time a student blurted or interrupted, I thought she might be on to something.
The next day started with a class meeting. We talked about how the previous day felt, how they knew and understood what the expectations were but had simply chosen not to follow them, and how if we wanted our community to feel good again, we'd have to make some changes.
I gave each student a Ziploc bag with their name on it and three like-colored translucent discs inside (any kind of button, token, or counter would work).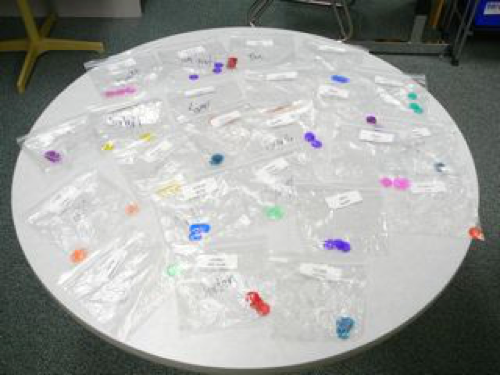 We agreed that if someone blurted or interrupted, I would simply hold out my hand while continuing to teach (or while another student continued to share) and the interrupting student would relinquish one of their tokens.
Students turned their bags in at the end of the day. Bags that still had all three tokens in them were traded for a Navigator Way ticket (our school's positive behavior recognition). If they had lost them all, they received an Oops Slip (our communication form for behavior issues).
It worked like magic. One reason I think it worked so well is that the tangible, physical tokens made the lesson concrete. Students became aware, some for the first time, that they were the dreaded blurters.
Another reason it worked so well was the incentive to keep all three tokens, as well as the incentive not to lose all three. Even if a student lost one or two, they were determined not to lose the last one (in fact, no one lost all three).
It was also very easy to manage. I hung a bag on the whiteboard for the collected tokens, which were placed back into their original bags at the end of the day (quick and easy because of the color differentiation).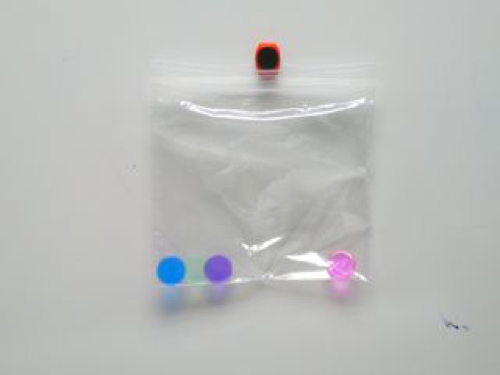 The second day went even better. One of my super-chatty boys, who had lost a token within the first 30 seconds on day one, proudly retained all three on day two. The awareness and self-control of everyone has improved, and we will continue the intervention until our newly acquired habits of active listening are firmly established.
What needs refining in your room? Do you wish your students were kinder, more respectful, or more responsible? I can see how this strategy would work with various grade levels for a variety of needs.
You might want to tuck this technique in the back of your mind. The next full moon is just around the corner.